in two sentences...
        I was born and raised in the 60s in a utopia. In my 30s and 40s I lived in a delusion and finally, in my 50's I threw my TV from the window and adopted a dog.
PAINT is an "Art-for-Art's-sake" project which intends to reinstate painting after many years of its servitude to Conceptualism, the social utopias, and the Pixels-Imperialism. 
The last trace of Modernism
The freely spilled paint is the last survived act of individual freedom left after Modernism, which cannot be digitaly generated yet.
When the value is dead, there comes paint and makes the old look valuable and desirable. The act of applying paint is not an innovation at a critical level, but a makeover coat for objects.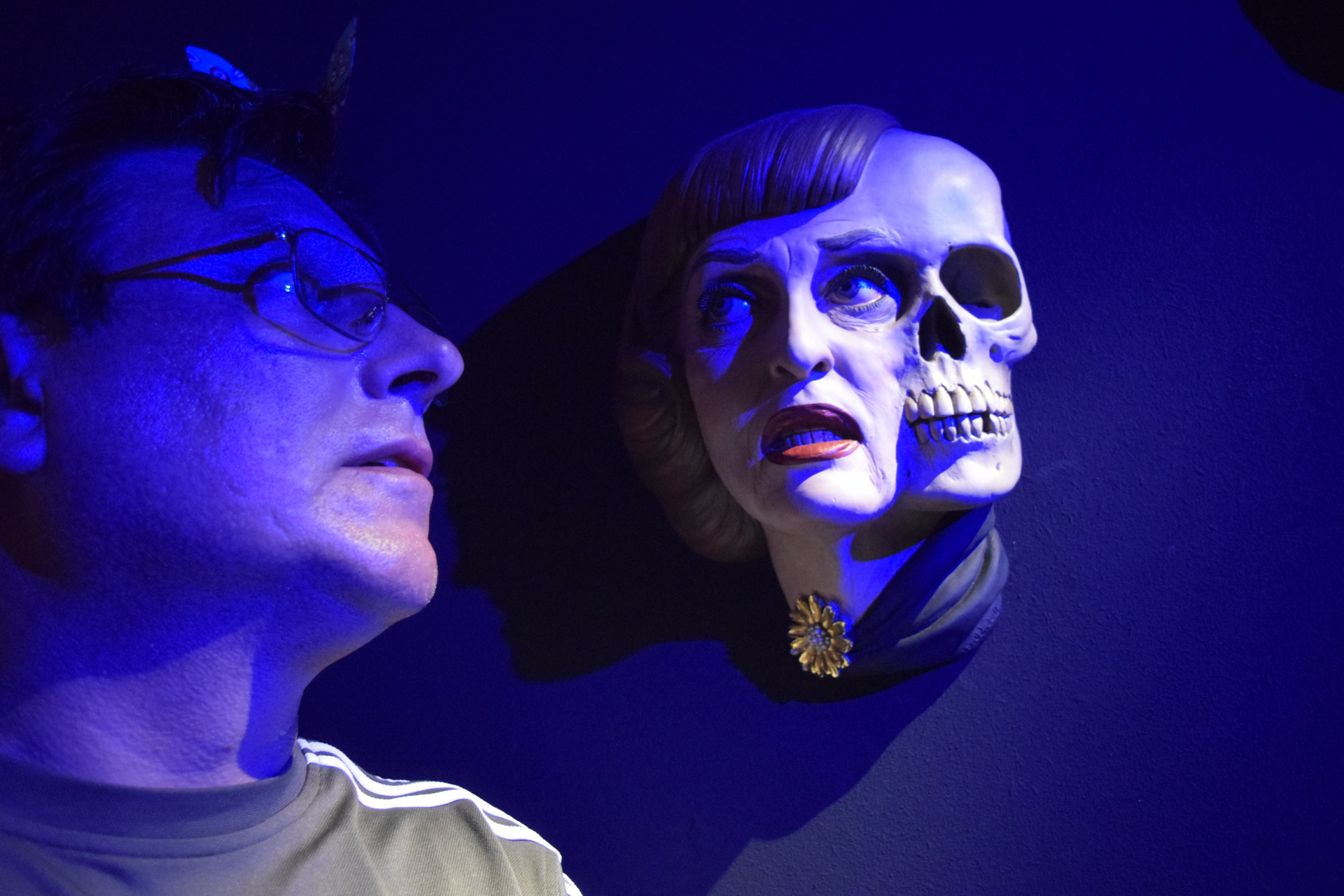 I'm walking on Earth for more than 50 years. I don't remember the last time when I've got flowers at the graves of my ancestors.

Some days I'm the skype dad for my lovely kids in the morning and the only skype son in the afternoon for my 77 years old mom. I liked very much cooking and Cuban cigars and  I adore my Lioness. 
During a period of 50 years long, I followed all promising going- to - paradise ideologies. The next 50 years I will be mostly doing art for the art sake on an orange and green background of my Tropical Gotha studio in Windermere, Florida.
Since 2016 I live and work in NYC. This city changed my art perception completely. It gives me calm and creative energy.  Finally, I found my place. My studio is on 15 minutes from Manhattan. I love to walk in the streets of the city doing nothing. I'm teaching art in a private school and I got involved with the graduate art faculty of NJCU. 
University of Arts, Havana, Cuba
B.F.A. Golden Diploma with major Graphic Arts and Engraving.
High School of Arts, Bulgaria
High School Golden Diploma from Dechko Uzunov Art School, Kazanlak, Bulgaria.
 ..." (b.1961 Sofia, Bulgaria) is a visual artist who after 2016 lives and works in NY. His work is about the visual perception of the material and the spiritual and their ambiguity. His projects combine painting, sculpture, performance, video and plain air interventions to examine the interaction between material and spiritual. He holds a BFA Fine Arts degree from the University of Arts, Havana. He has participated in numerous exhibitions in Europe, Latin America and the US including ATLANTIS I Hidden Histories – New Identities. Twenty years after the fall of the Berlin Wall. Berlin/ Aire fresco, Galería Plaza Vieja, Havana/ ROJO gallery L Havana/ N-Forms, Raiko Aleksiev Gallery, Sofia/ DONACIA, Kunstroute Windkracht 13 Gallery Den Helder, Holland/ PAINT, Orlando City Hall Gallery. Nedko Bucev is part of the Cuban art movement of the 80s, and East European new art tendencies in the 90s." ​​